With the version 9.32BETA of our software, there is a new option "
Do not use Apple/Bonjour
".
With it, no need anymore to install the library "Bonjour" of "Apple" for communication with the software "Virtual DJ".
Just enter the same IP port in our software (Preferences > Network > Virtual DJ) and in Virtual DJ (Options).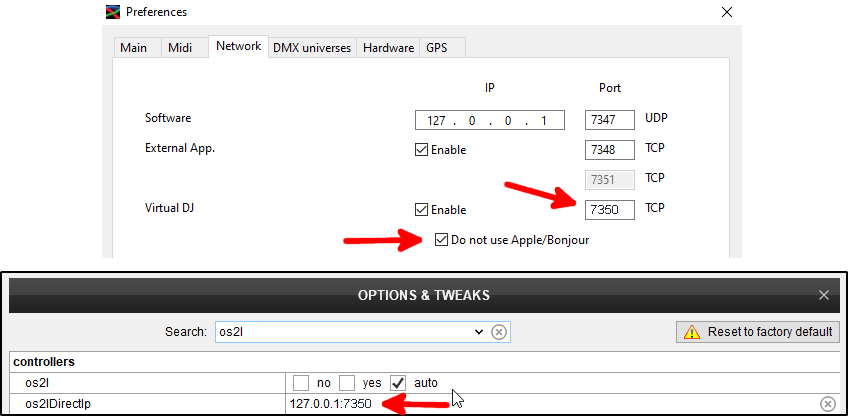 Caution
For the direct connection to be started, you need to send a command to the server manually, using os2l_cmd for example.
Once the connection is established you will get beat messages continuously.
We made this test with the version 8.5-64 b7131 of Virtual DJ.