For Windows users, please read carefully the text below, before trying V9.
New usb drivers
(for Windows only)
V9 will not find your usb interfaces installed with the existing usb drivers "2017_07".
In order V9 finds your usb interface, you have to update its usb driver with the new usb driver "2018_…", which is available here:
usb drivers for V9
Caution: once your dmx interface is declared with the new usb drivers "2018_...", V8 will not find it
.
In order V8 finds again your usb interface, you have to select back the driver "2017_07" in the Operating System driver properties window.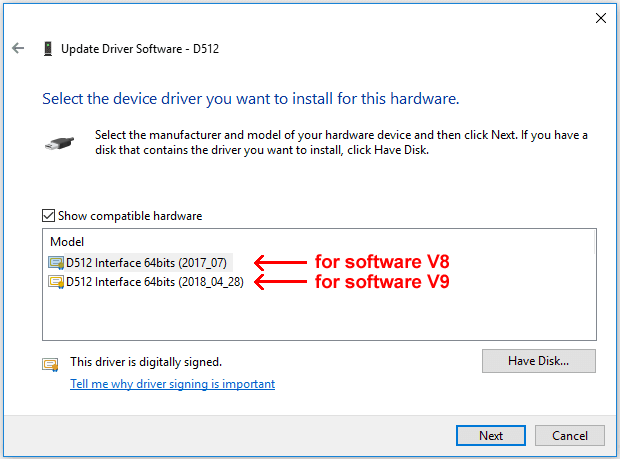 If you are not friendly with the Operating System usb drivers process, or if the above explanations are not clear for you, please do not make any driver change on your working computer, and try V9 on a spare computer.
Please note that the V9 software install process will not make any change in your existing usb drivers.
Computer requirement
Windows: Windows XP & Vista do not support the usb drivers for V9. However the software works (without interfaces) with these two OS.
MacOS: there is no 32bits version of V9 for MacOS (MacOS is 64bits only for years).
Lightshows compatibility
V9 reads V8 lightshows.
But V8 may not read V9 lightshows.
This is why we eagerly encourage you to make a backup of your lightshows and stored them in a safe place (not in the software lightshow folder).
The software is available here:
viewtopic.php?f=85&t=114
To discover the news
doc
videos
lightshows