The menu option "

Fixtures Setting

" is grayed.
Usually, the problem comes from a resident antivirus/firewall protection software which blocks internal ip communication.
And most of the time, the Windows firewall blocks it. You have to select "
Unblock
" in "
Windows Security Alert
" window.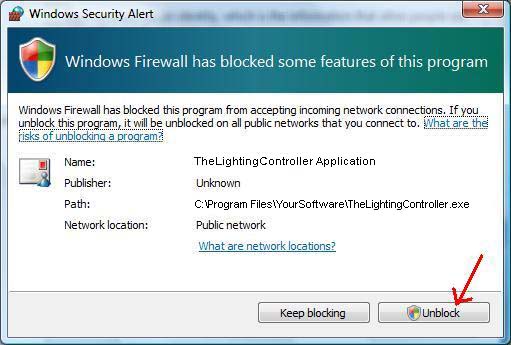 If you selected "
Keep blocking
", you have to manually open the port #7347.